June 07, 2021 | GreenMeeting.ca

One of the advantages of producing a LOT of online webinars, AGMs, conferences and the like, is that I get to work with dozens of presenters, and it's surprising how few think of their cursors, and the curses they generate amongst audience members.
The abuse comes in...
Read More
January 18, 2021 | GreenMeeting.ca
Read More
January 06, 2021 | GreenMeeting.ca

It was bad enough putting up with screen after screen of terrible Powerpoint slides at a distance.
Now with Zoom, they're in your face. With little bitty tiny cursors.
Read More
December 10, 2020 | GreenMeeting.ca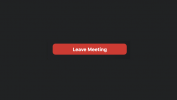 Wha'ts the one thing you notice almost instantly if you're listening to the radio or a podcast or online music?
SILENCE
It's literally a show stopper for any event that relies on people talking. You know, like speeches and presentations and annual meetings.
Read More
September 10, 2020 | GreenMeeting.ca
Watch Video
Read More
January 15, 2020 | GreenMeeting.ca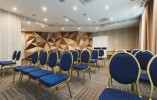 There's a long-running debate about the source of the answer to the question: "How do you get to Carnegie Hall?"
There's even a debate about the actual answer: "Practice." or "Practice, practice, practice."?
Regardless of the origin or the actual wording, the sentiment is completely correct.
Read More
June 04, 2019 | GreenMeeting.ca
Still plugging away developing GreenMeeting.ca five years after setting up the domain name and getting the basic visual branding done.
We've been live streaming as justFRED since before 2000, but felt it needed its own identity.
Now that Catherine is about to retire and her website is set up (http://catherineharrop.ca), it's time to revamp.
Read More